Personal care
Sylnta in the field of personal care: in pursuit of beauty
Sylnta in the field of personal care: in pursuit of beauty
As a specialized global supplier, Sylnta has developed a series of amazing technology in the field of personal care, including plant extracting technology, fermentation technology, plant stem cell technology, synthetic technology package technology, and biological targets transmission technology. At the Sylnta institute, our talented researchers have creatively combined these technologies to lead the industry forward.
Sylnta has developed a series of surfactants, oils and active ingredients suitable for skin and hair, as well as hair products, skin care products used for cleaning etc. In order to develop the most effective active ingredients, we have searched for inspiration from various aspects, such as macadamia nuts, sheep, rare alpine plants and enzymes.
Today's personal care industry is booming at an unprecedented rate from cleaning, moisturizing, cell regeneration, whitening, and resistance to pollution, to more and more clear understanding of the ultraviolet light's harm and to "green" natural cosmetics. Conservatively, the industry's global sales volume has reached 300 billion euros.
This is an astonishing number, which Sylnta, as a provider of professional components in the global personal-care market, has anticipated before. Sylnta is also actively developing innovative and efficient raw materials while increasing the safety, quality and reliability of products. The efficacy of these ingredients has been proven to maximize its competitive advantage among customers.
Sylnta's plant extraction process includes traditional processing, modern fermentation technology, stabilization techniques, and the latest stem cell technology. We are committed to produce pure natural plant extracts with supercritical carbon dioxide technology. With raw material planting base in Australia, Africa and South America, we have strict GMP production management and certifications including ISO 9001 / ISO22000 / Kosher and ACO (Australian Certified Organic), ECOCERT Organic certification. Besides, we have established long-term strategic cooperative relations with world's many well-known enterprises in food, health care products, medicine and cosmetics industry.
Skin care
We have developed a range of effective functional active products for head, face and body care. SynCare's active products can not only improve the skin's moisturizing condition, but also reverse the signs of aging on skin and rejuvenate tired cells. The SynTide products represent the leading anti-wrinkle and anti-aging technology, providing customers the most obvious effect.
Hair care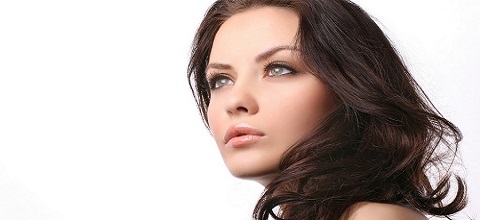 Synhair is a new brand for hair care series. The birth of this brand is based on Sylnta's experience and the success of new research in microbicide and cationic polymer technology. Synhair provides a great anti-dandruff effect for hair, and creates a new concept for scalp care.