Be a better self, Sylnta is your ideal choice
Sylnta gathers numerous talents with excellence and diversification. While improving the Earth's environment, we work together to improve the quality of life. Sylnta is a company researching in life science, providing a unique career development path. If you are confident and diligent, we will help you to be successful.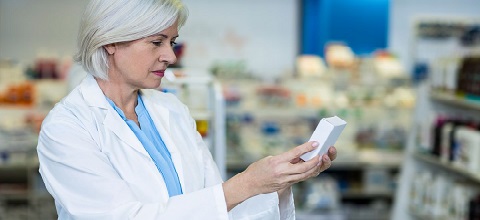 Who are we?
Sylnta is a worldwide life science company, with the advanced and unique technology of nutrition and health as well as life science. We are developing the innovative materials and applied products of biomedicine, resolving some imminent problems globally. We also consider relevant factors like the climate change, energy consumption and the needs of balanced food supply worldwide.
The terminal market of Sylnta is as changeable as the world. Regardless of what your major is, if you are looking for an entry-level job or wanting a career change, Sylnta can offer you a lot of opportunities. You can use your own innovative power and skills to help customers and daily consumers and get beneficial experiences. you may create more practical products, cleaner technological processing, or use plants to produce plastics, or help people to combat illness and malnutrition.
Cutting-edge technology
Join in Sylnta, making contributions in fields of health and nutrition in our company:
Health—many popular medicines globally contain components researched and produced by Sylnta. For example, Sylnta anti-infectious medicine company is the leading penicillin derived medicine manufacturer worldwide. In addition, Sylnta is also the pioneer in the biological medicine materials field.
Nutrition—Sylnta is one of the most professional manufacturers of vitamin and carotenoid worldwide, and it is also a leading supplier of added-value components of food health products.
Border-crossing innovation
Joining in Sylnta now, you will see a constantly-developing company integrating in health and unique technologies in nutrition field. We pursue three principles: human, the Earth and profits. We pursue border-crossing development, providing innovative products, applications and solutions.
Sustainable development and profitable growth
Keeping a rapid development is our best legend. The new core business of life science provides unique opportunities to meet key social trends and demands worldwide, such as global transfer, climate change, energy, health benefits and so on. We adopt different and basic ways to influence economy, people and market. New strategies of Sylnta: focusing on the future, forging ahead, planning the aim and direction before 2020, symbolize the change from a competitive period(struggling in a highly-competitive market) to "New Sylnta" — strategy of maximizing a sustainable and profitable development.
Four growth driving forces
The ambitious goal of Sylnta: by using four growth engines: high-growth economy, innovation, sustainable development and acquisition group to make a great difference. Meanwhile, we will fully tap the potential of four growth engines to promote developments of each other.