Want to know our values?
Our mission is to create a better life for present and future generations. Therefore, we need employees to believe in what we are doing, the goal of it and the way to achieve it. In a word, we look for employees who identify with our values. Do you identify with our values?
Your success is our success
Work is full of joy when you truly believe in what you do. If you like your job, you will make efforts to do it better. In Sylnta, this is not the cliché, but the fact. As it shows in employment engagement survey of 2017, 91% surveyed staff say they are satisfied with their jobs and the majority shows their engagement and pride of the company. In addition, they are willing to recommend Sylnta as the best employer. How many companies can enjoy that reputation?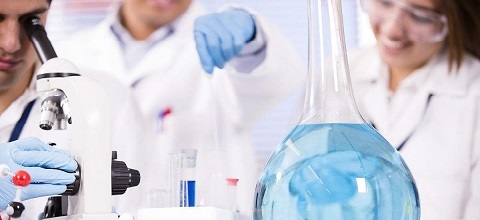 Protect the Earth
Sustainable development is the issue Sylnta always concern, and it's never a coincidence for that. Preserving the dwindling resources of the Earth is the driving force of all our work and working in Sylnta will provide the golden opportunities to make contributions to the sustainable development of the world. Why? Because life science and material science have crossing fields, using natural environment or even replicating it will make artificial products, which is the goal of our work.
From outside to the inside —achieve success
As the researching and listing of the innovative products benefit everyone, we can find opportunities of influencing others every day, which means we are looking for employees with different ideas. They can bring experiences, internet and skills that Sylnta didn't have. They can exert high efficiency and demonstrate the leadership, creating an ideal environment for company's active change and development.