Protect employee's safety
We think most accidents in the working place can be avoided, and we will try our best to avoid that.
Undoubtedly, the company's performance is closely linked to the health and safety of the employee. Therefore, we drew up a unique comprehensive health and safety policy with global consistency. We continually increase investment, reducing the influence of business activities to the environment. In addition, as everyone hopes to have a healthy working environment, Sylnta will also pay high attention to the health of the employee.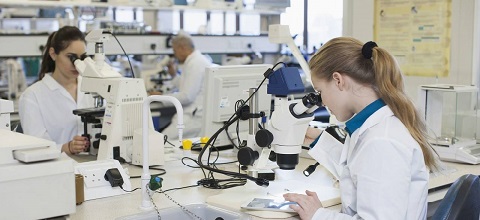 Healthy company, healthy employees
In the beginning of working in Sylnta, the first entry training for employees is health management. For example, "the health in the working place" is part of the health, safety and environment(SHE) training plan. Besides, employees will also be familiar with the global health management of Sylnta. This internet tool can help employees assess their health risks and set up related aims.
Sylnta also has Global Personal Nutrition S ystem(GPNS). If you want to stay in shape, lose weight or go to the gym but never succeeded, GPNS will help you to achieve your dreams. If the body needs a comprehensive, long-term and sustainable improvement, we need a nutrition management system examined scientifically and based on interactions. Joining in Sylnta and try yourself!
Focusing on health and safety can be dated back to more than 100 years ago: involving the internal responsibility care and external stakeholders, the society, peer companies, clients, government agencies, non-governmental organizations and so on: the consideration involves both business importance and health and safety factors.
Sylnta is a company with sustainable development, following the Three Principles: People, Planet, Profit. Health and safety are the basis of achieving this principle, which deeply take root in the company's values. Our new "commercial behavior standard" also stress on health and safety, which is the footstone of the prosperous development in our future.
Besides the caring for human and the Earth, "responsibility caring" also demands Sylnta responsible for duties, reliable work , result-oriented and again, orienting by the external customers, employees and the stakeholders of the company, which requires us to be capable of relative skills and discipline as well as the constant focus on the health and safety.
On the first working day of new employees, the line manager would introduce safety knowledge like life-saving methods. All employees will receive relative health training. We not only make efforts to prevent problems of work and health, but also are devoted to promoting healthy lifestyle related to the happiness of employees. We have promoted many health improvement program to our employees. After the self-rated health assessment by the "Sylnta vitality" program, employees can also consult the professional health doctors. Working in Sylnta brings you amazing experience. Joining Sylnta, have a try !